Bespoke fitted wardrobes
Sorrento French Grey Matt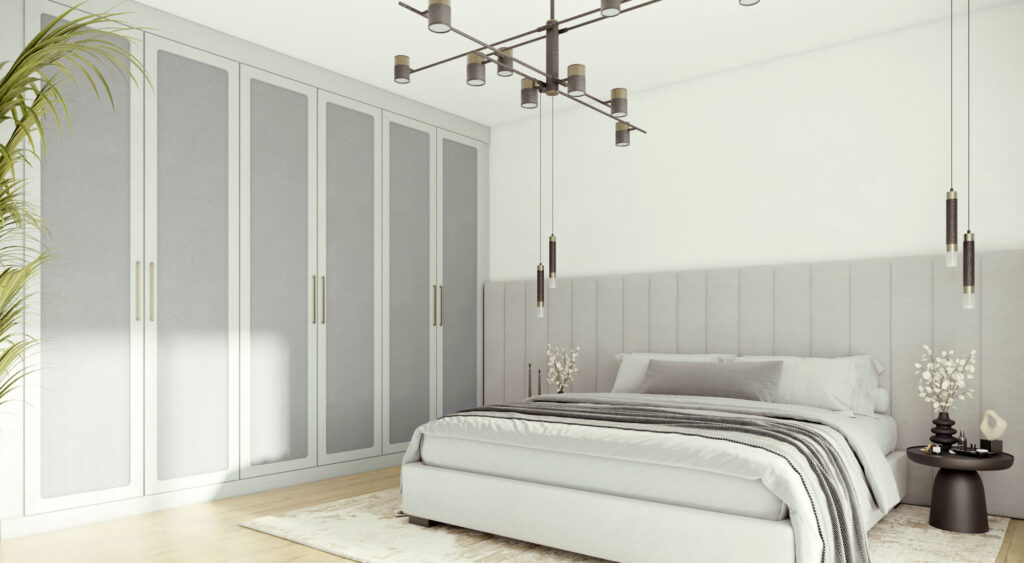 Sorrento is a luxury range of wardrobes with fabric inserted into a lacquered frame. Bringing more fabrics into the Bedrooms helps soften the atmosphere, it reduces the hard lines of the wardrobes and makes the room feel cosier and more welcoming.
Sorrento is a totally new range with a stylish and sophisticated look. The fabric colour is neutral, so modern and minimalistic. It helps for a restful sleeping place. The muted colours are considered to be tranquil and relaxing.

Every one of our designs is available in a wide variety of beautiful finishes.
You will have even more options to create a wardrobe that perfectly matches your style.
Our Colours: